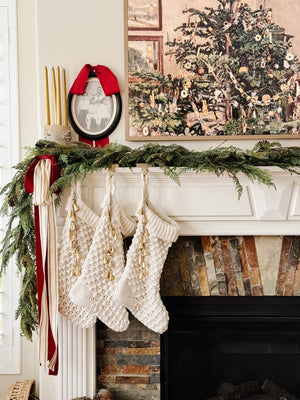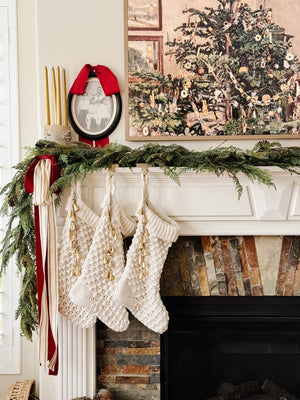 House of Turnberry is a woman-owned business founded by sisters Kara & Karlee. All premium sets of ribbon are made with ❤️ & designed exclusively by them.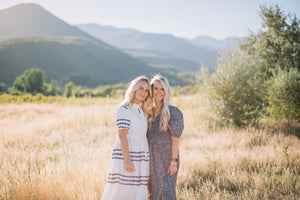 W e l c o m e
We're Karlee & Kara ...
sisters, turned business partners, who grew up with ribbons from the day we were born!
Our Story
We are social!
Follow us On Instagram!
We love hearing from all of you! Be sure to tag @houseofturnberry in your posts!
Follow Us
We started House of Turnberry to make your life more beautiful. We realized that it was impossible to find unique, premium quality and one-of-a-kind ribbons to decorate your home. We used to get by with going to various retailers and trying to make things work with DIY, but always dreamed about one day creating our own unique sets of ribbon that would be classy enough to put on your front door.
Our dream came true after an amazing trip to Scotland. When we got home, we decided it was now or never and we started House of Turnberry at the end of 2019. As the world was going through a terrible pandemic, we felt like House of Turnberry could bring joy and light into peoples homes. Since then, our business has exploded and we could not be more grateful for our many customers around the world! Whether you are looking for Christmas ribbons, New Years Ribbons, Halloween Ribbons, Patriotic Ribbons, Football Ribbons, Valentine's Day Ribbons, St. Patrick's Day Ribbons, Easter Ribbons, or anything in between - we want to be your go-to brand for home decor ribbons. Today, our home decor ribbons are found on front doors all across the world!
Our mission at House of Turnberry is to not only design the world's most creative and memorable ribbons, but to be there during life's greatest moments – the Christmas sets that bring holiday cheer, the "friends-giving" get together, the birthday party, or your city's annual 4th of July parade.
Our genuine hope is that our products will create beauty within your home for an unforgettable experience, and will rally the best (and most carefree) version of yourself! Thank you for your support of House of Turnberry. To this day, each and every set of ribbons is hand-made and designed by us (Karlee and Kara). We love you!